Debut Album released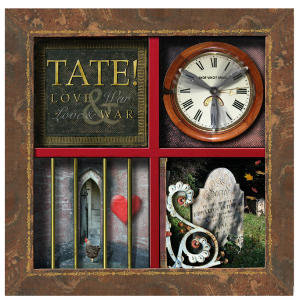 Late last year TATE! released their debut album entitled Love and War. After three years in the making the band are extremely proud of the results and while promotion of the album has been gradual due to other commmitments, the ball is now well and truly rolling.

The album was recorded at Redlyon Studios in the Isle of Man , mastered by Denis Blackham from Skye Mastering and was produced by Mark Cleator and Phil Reynolds from the band.

The album artwork, which the layout for the website is based upon, was commissioned specifically for the album from UK artist Chris Wadden and designed by Ruth Sutherland.

Along with long-time band members Mark Cleator, Phil Reynolds and Martin Rigby the album featured former guitarist Steve Courtie on lead guitar and a whole host of other extremely talented musicians and friends.

Medium quality MP3s of the album tracks are available on the Downloads page and the CD is currently available in music shops, book shops and the Manx Museum on the Isle of Man. You will be able to purchase the album from the website in the near future. Keep checking back for updates.

TATE! are currently planning a series of live gigs to promote the album and prepare their return to the studio record the second album which will feature the infamous 'Goblin Opera'.