TATE! have a website...finally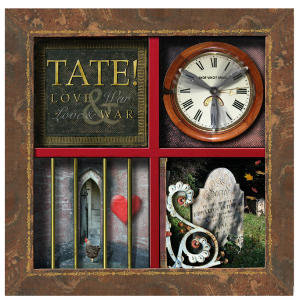 Well, we've finally gone and done it. These days everybody has a Mybook or a Facespace so TATE!, being the truest of innovators, have finally got round to getting one of these website things on your big world wide interwebnet.

Over the comings weeks we'll be adding lots of things to the site so be on the lookout for a band history which reads like a...well, a history of TATE! from the earliest days when Mark was just a solo artist to the behemoth that is the Goblin Opera and more. There will also be some band biogs that hopefully won't bore you rigid, a few galleries from back when we were young-ish and silm-ish, hopefully some videos and a sneak preview of some material that will be recorded soon for our new album.

Let us know what you think by dropping us a mail, our address is on the Contact page.

Thanks,
TATE!